My parents were in town this weekend! I picked them up at the Baja Border on Saturday and we headed up to Palos Verdes for the night.
I was planning on photographing my God-neice this weekend but she was feeling too sick.
I didn't want to go a whole weekend without picking up my camera, so when I went to pick Mark up at his dads last night, I shot some photos.
Mark wheelie-ing up his parents front yard: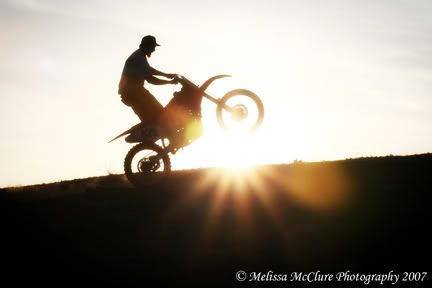 I like this one because he is looking at me:
Dale (Mark's dad) playing some pool on their new pool table: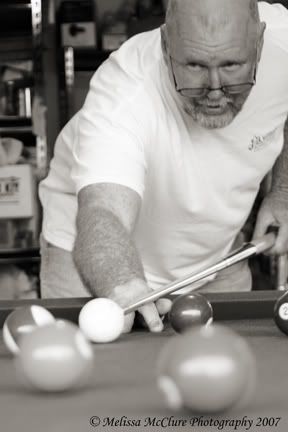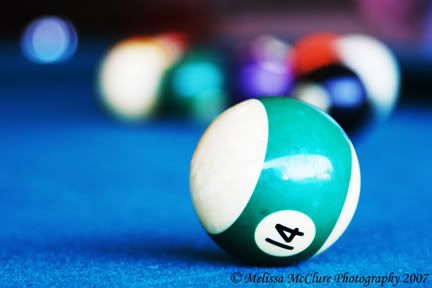 Brutis listening for bunny rabbits: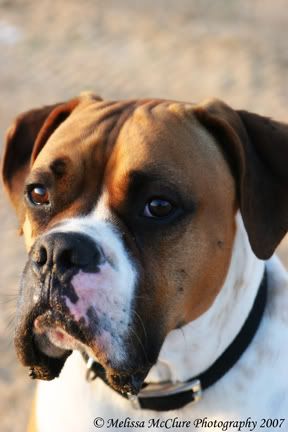 It was good to see my parents but its also good to be at home in your own bed at the end of a long weekend!